ATF Awards
At ATF, we believe that Technology can provide new ways of approaching problems and meaningfully improve lives of Persons with Disability.

Technology doesn't discriminate and that's why we are excited to support initiatives that are leveraging the power of Technology to address the challenges of disability. Eventual goal is to empower Persons with Disability and enable them to live an independent life with dignity.
We have 32 amazing start-up stories with the ATF family, and thousands more around the world. All working relentlessly, with recognition to make the world a better place for everyone. But their stories need to be told to a wider audience, to help them expand their reach through awareness, and collaboration leading to customers development, partnerships and funding.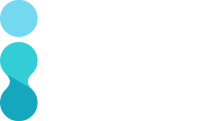 The ATF Awards logo is an abstract 'I'.
The logo signifies the independence that a person with disability can be empowered with when technology, passion, and society come together.
With that in mind, we are happy to share that we are launching ATF Awards.
For its first edition we are introducing 10 categories of awards to recognize not just the startups, but the ecosystem enablers like corporates, NGOs and Government who have leveraged the power of technology to bring about the positive changes.
Through ATF Awards, we hope to bring these stories in centerstage and inspire more people to step forward and share our vision of a making a disabled friendly world
.