PARTNERSHIPS
ATF has partnered with several different organisations over the last year, enabling us to broaden our reach. These partnerships proved instrumental in forging stronger bonds in the industry that we hope will eventually optimize impact and help promote the need for assistive technology.
1. SOW Summit
ATF partnered with SOW Summit (an initiative that focuses on greatly nurturing start-ups) to host India's biggest virtual summit for start-ups on the 22nd and 23rd of October, 2020. The event was a great success and acted as a platform that created unique opportunities for both Indian start-ups and investors. Prateek Madhav, Co-Founder and CEO of ATF spoke at the Summit, on the Importance of Accelerators and the Process of Incubation.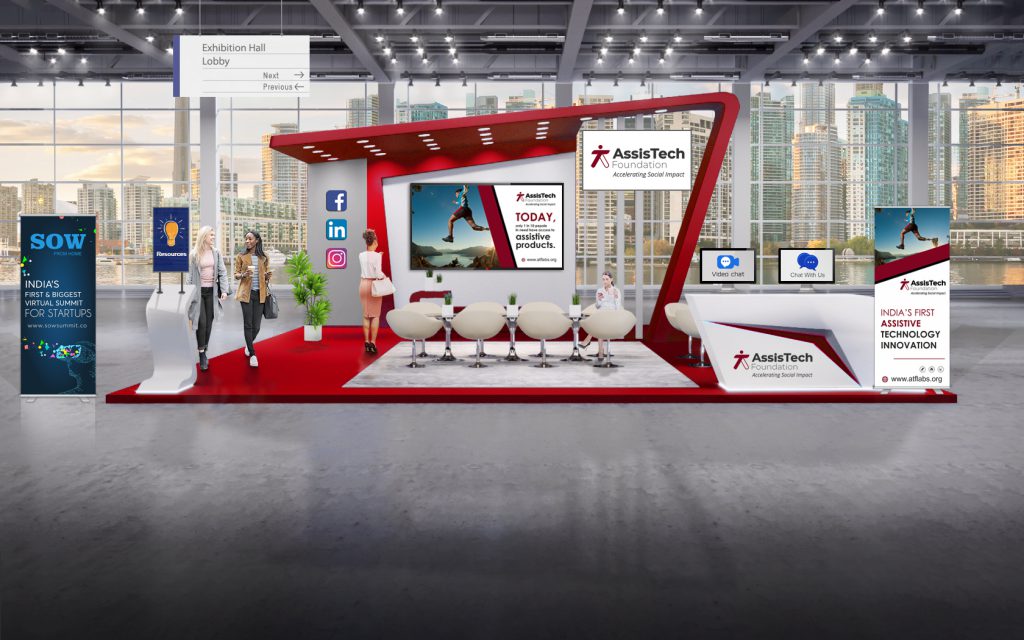 2. Telangana State Innovation Cell
ATF partnered with the Telangana State Innovation Cell to organise Telangana's first-ever Assistive Technology Exhibition on 3rd December. The exhibition was a platform for upcoming start-ups and entrepreneurs to showcase innovative solutions for special focus areas that were announced.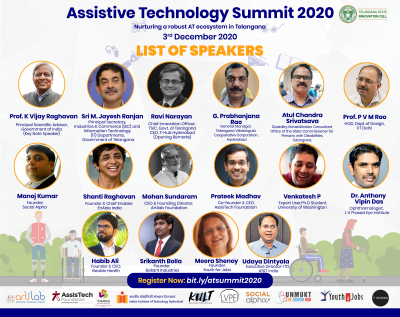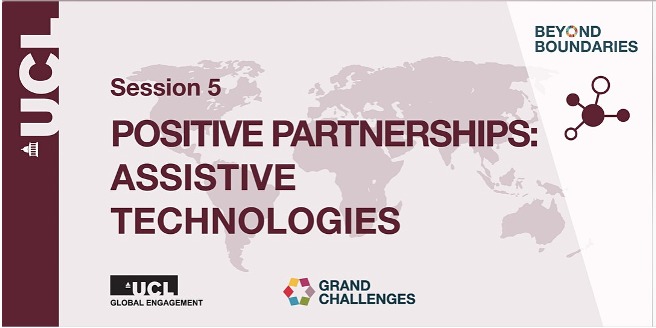 3. Beyond Boundaries – UCL
ATF was invited to be a part of Beyond Boundaries: Realising the UN Sustainable Development Goals, a virtual conference organized by University College London on 23rd October, 2020. Prateek participated in the panel discussion on positive partnerships in assistive technology along with several eminent speakers such as Professor Monica Lakhanpaul (Session Chair), Professor of Integrated Community Child Health, Pro-Vice-Provost (South Asia), Co-Director CHIP (Childhood Infections and Pollution Consortium) UCL, Professor Catherine Holloway, Associate Professor & Academic Director, Global Disability Innovation Hub. It was a wonderful, fruitful, and informative experience.
4. Kerala Start-up Mission
ATF, partnering with Kerala Start-up Mission and Green Innovation Fund, organized a panel discussion on 11th October, 2020. Prateek addressed the audience on "Social Entrepreneurship: The Hard Thing about Hard Things", shared his personal insights on being a social entrepreneur and highlighted many of his interesting experiences on mentoring start-up founders.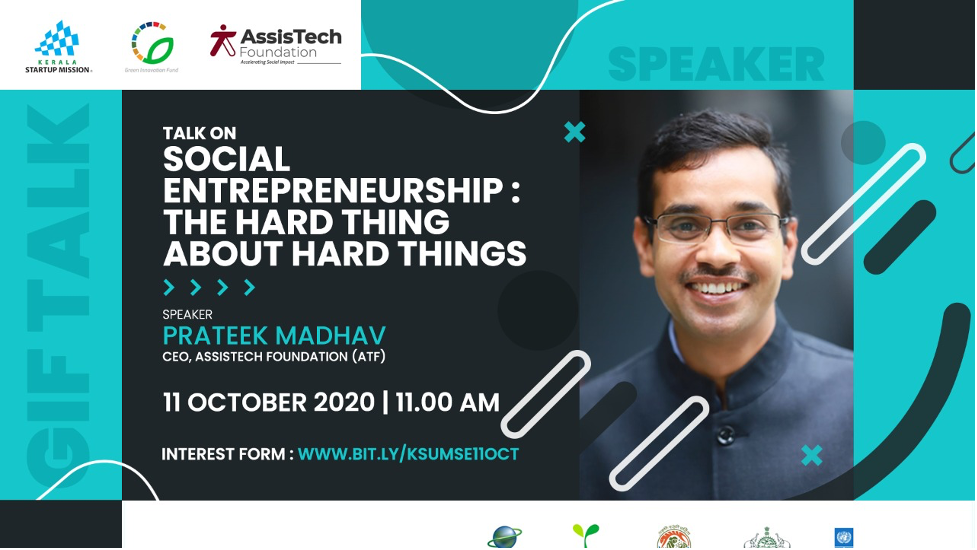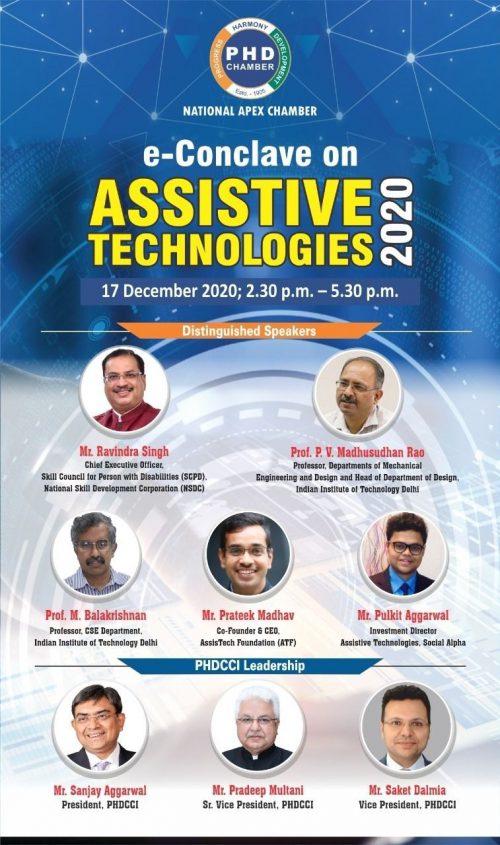 5. e-Conclave on Assistive Technologies 2020 organized by PHD Chambers
Our Co-Founder and CEO, Prateek spoke during the e-Conclave organised by the PHD Chamber of Commerce and Industry on Assistive Technologies 2020. The event aimed to bring together key stakeholders across the Assistive Technologies (AT) space to build an AT-focused ecosystem in India.
The conclave was moderated by Dr. Jatinder Singh, Director, PHD Chamber of Commerce and Industry and attended by following Leaders:
* P. V. Madhusudhan Rao, Professor, Department of Mechanical Engineering and Design and Head of Department of Design, Indian Institute of Technology Delhi.
* Mr. Kunal Singhal, Co-Chairman, ICT and Electronics Committee, PHD Chamber of Commerce and Industry.
* Dr. Suraj Singh Senjam, Dept. of Community Ophthalmology, AIIMS.
* Mr. Pulkit Aggarwal, Investment Director, Assistive Technologies, Social Alpha.
* Dr. Charudatta Jadav, Head Accessibility R&I, TCS.
* Mr. Ravindra Singh, Chief Executive Officer, Skill Council for Person with Disabilities (SCPD), National Skill Development Corporation (NSDC).
* Prof. M. Balakrishnan, CSE Department, Indian Institute of Technology Delhi.
6. Youth4Jobs
A panel discussion was organized on 17th August, 2020, commemorating the inauguration of Youth4Jobs Foundation's virtual "Able+ College Connect" program in Bangalore, which is being run in partnership with JP Morgan and SVP. Prateek moderated the discussion, which was on 'Employability, Employment, and Inclusion of Persons with Disabilities'. It was an interesting event, with engaging speakers and we hope to see it emerge successful in the future.